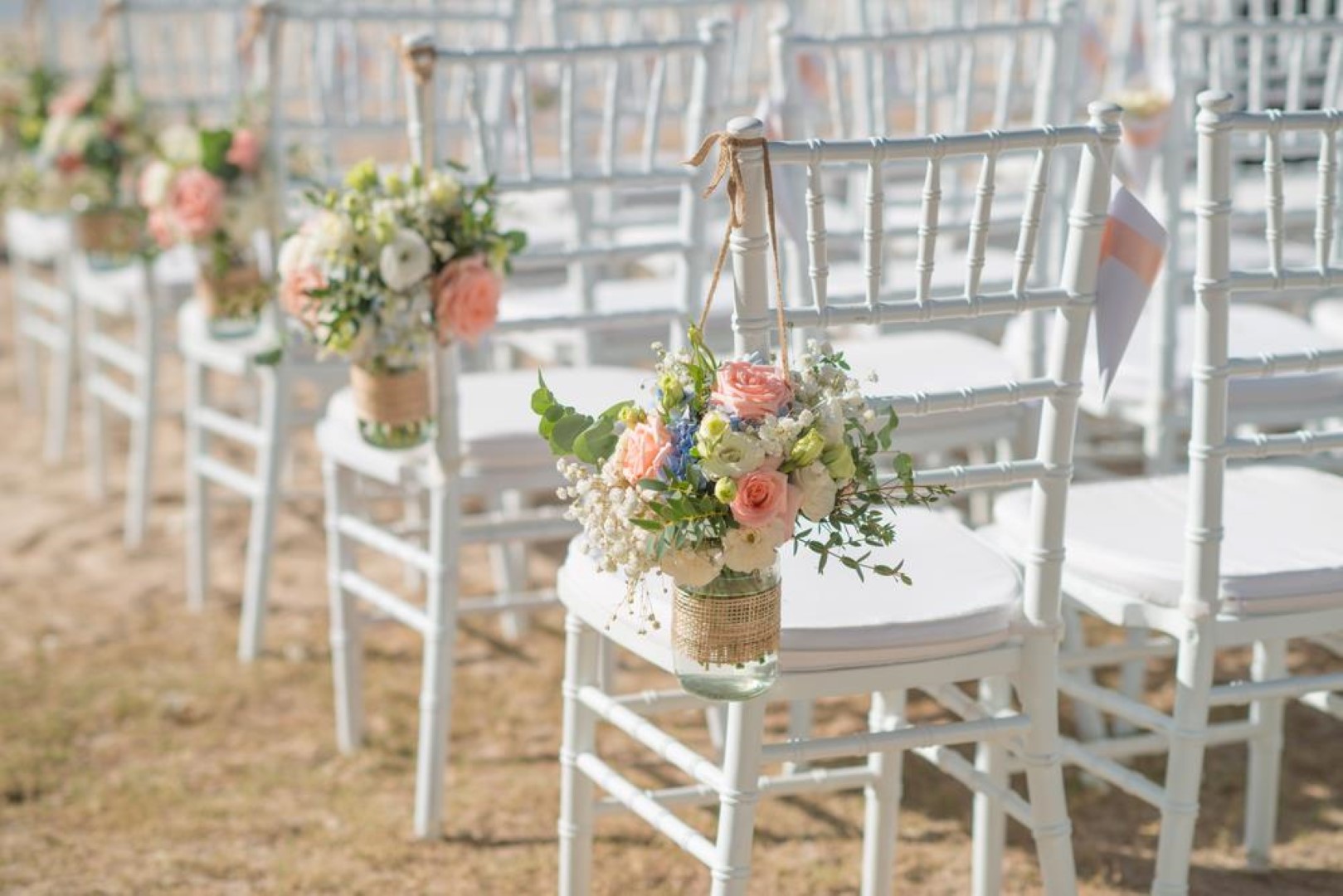 Established in 2003
Melissa's Creation is a wedding and special event décor company based in New York City. We primarily service weddings and events throughout the local area, including Manhattan, Brooklyn, Queens, The Bronx, Staten Island and Long Island. We specialize in wedding decorations but also cater to any small or large events. Over the past thirteen years, we have built a reputation throughout the New York City for our artful weddings and galas, birthday parties, baby showers, corporation grand openings, red carpet affairs, and corporate fundraisers. We specialize in a variety of wedding decorations: Chinese, Asian, Western, Contemporary, Classic, Vintage, and anything beautiful.
Melissa's Creation offers elegant and affordable event decoration services, with a broad selection to meet your specific needs, tastes, and price points, covering flowers, chair covers, fine linens, lights, tablescapes, and so much more! Every design plan is worked on by both engineers and decorators, ensuring final looks are not only visually stunning, but structurally sound as well. Our unique designs and exceptional customer service ensure that your big day will be flawless and without any hitches.
We are one of the first and finest Chinese wedding decoration companies in New York City. Call us at (917) 887-0055 to schedule an appointment to discuss your wedding or event.
About a year later, after having Melissa decorate my wedding at Jing Fong, I went to her again to decorate my first child's 100-day at Grand Harmony. The experience was wonderful. We had plentiful balloons of all sizes, a back drop, and letters. It would have been more expensive for me to buy these balloons alone than she would at wholesale. It's no secret that she gets them cheaper but she shares the savings with you. More importantly I saved a lot of time and stress. Melissa and her crew were very easy to work with. They'll have my future business for any big parties.
Jon F
Melissa is the best person that I have ever worked with during my entire wedding planning. She was very patient and creative. My wedding was at Hotel on Rivington, which is a different set up from most traditional Chinese wedding venues. Melissa impressed me with a wonderful job that she did on my wedding day! Every single details was so perfect! I highly recommend her team!
Lin C
Let me start by saying Melissa's creation is awesome. The owner Melissa is so friendly and creative. We recently went to her for my daughter's sweet 17 birthday party. She gave my daughter a lot of ideas and the final result was so impressive. All my guests loved and praised the decorations. She also added balloons from the entrance to tables which added great festivity to the party. Highly recommend this company to anyone.
Lily P
Still have questions? Contact me right now!
---
---